FACEBOOK CEO Mark Zuckerberg has announced the decision to immediately and indefinitely ban Donald Trump from using their platform and communicating to his 32 million followers.
"We believe the risks of allowing the President to continue to use our service during this period are simply too great," Zuckerberg wrote in his statement on the matter today. "Therefore, we are extending the block we have placed on his Facebook and Instagram accounts indefinitely and for at least the next two weeks until the peaceful transition of power is complete."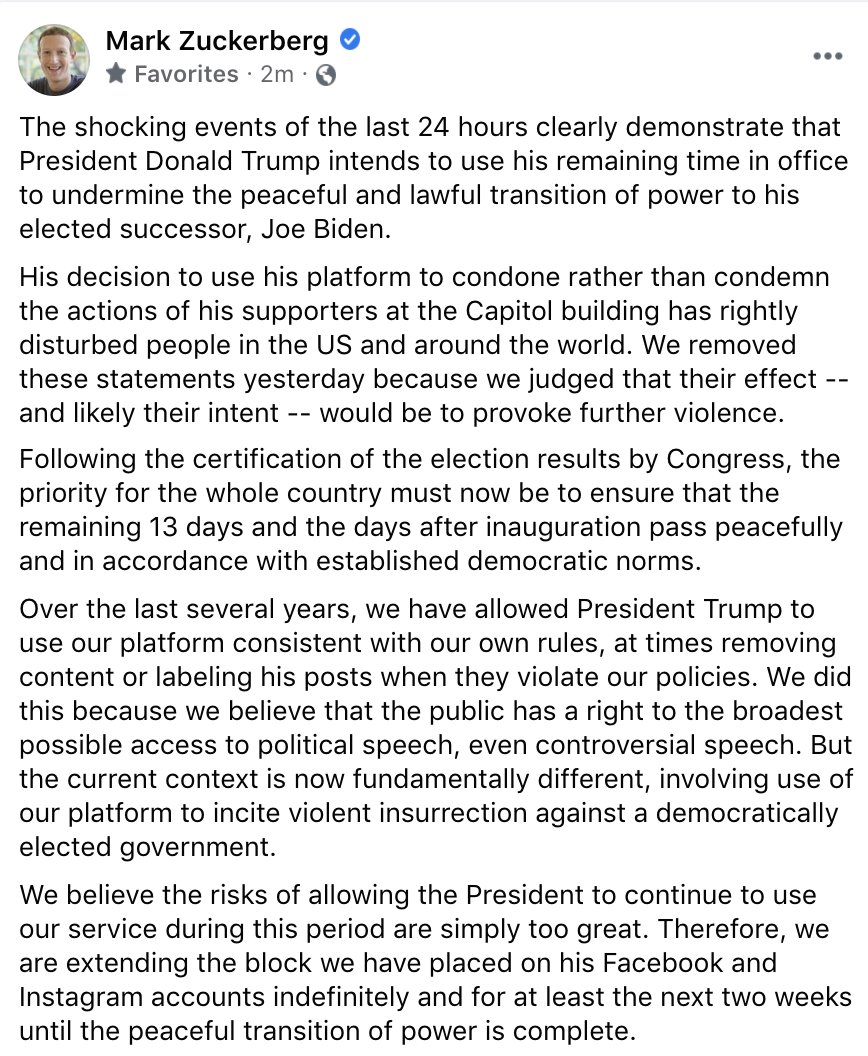 Meanwhile, President Trump – who has frequently used his large online follower base to spread disinformation – has been labelled by various headlines and news outlets as having instigated the violent protest at Capitol Hill. Yet while, although Trump did indeed tell the crowd at his rally to march on the Capitol building, he clearly stated to do so peacefully, instructing them to cheer on Senators on their side.
As a result of this, and due to a video the President posted on Facebook and Twitter, he has also been suspended from Twitter, with sources claiming that the social media giant is considering following Facebook's lead and making the ban permanent.