BREAKING: Met Police Investigating Labour Party Over VOTE FRAUD Allegations – Two Branches Suspended By NEC
THE Labour Party has quietly suspended two constituency branches so far, following what has been described as 'a significant number of serious allegations'.
Members of both East Ham and West Ham Labour branches have already received emails informing them that their branches have been suspended and that all meetings are banned with immediate effect, as both the police and the party itself carry out a thorough investigation.
Neither branch has yet released an official statement, nor have either MPs who rely on the branches to help run their election campaigns.
The party says it has received "serious allegations" regarding membership recruitment practices in Newham, east London, with the allegations said to relate to vote fraud, irregular membership activity, and antisemitism.
Members received the following email today: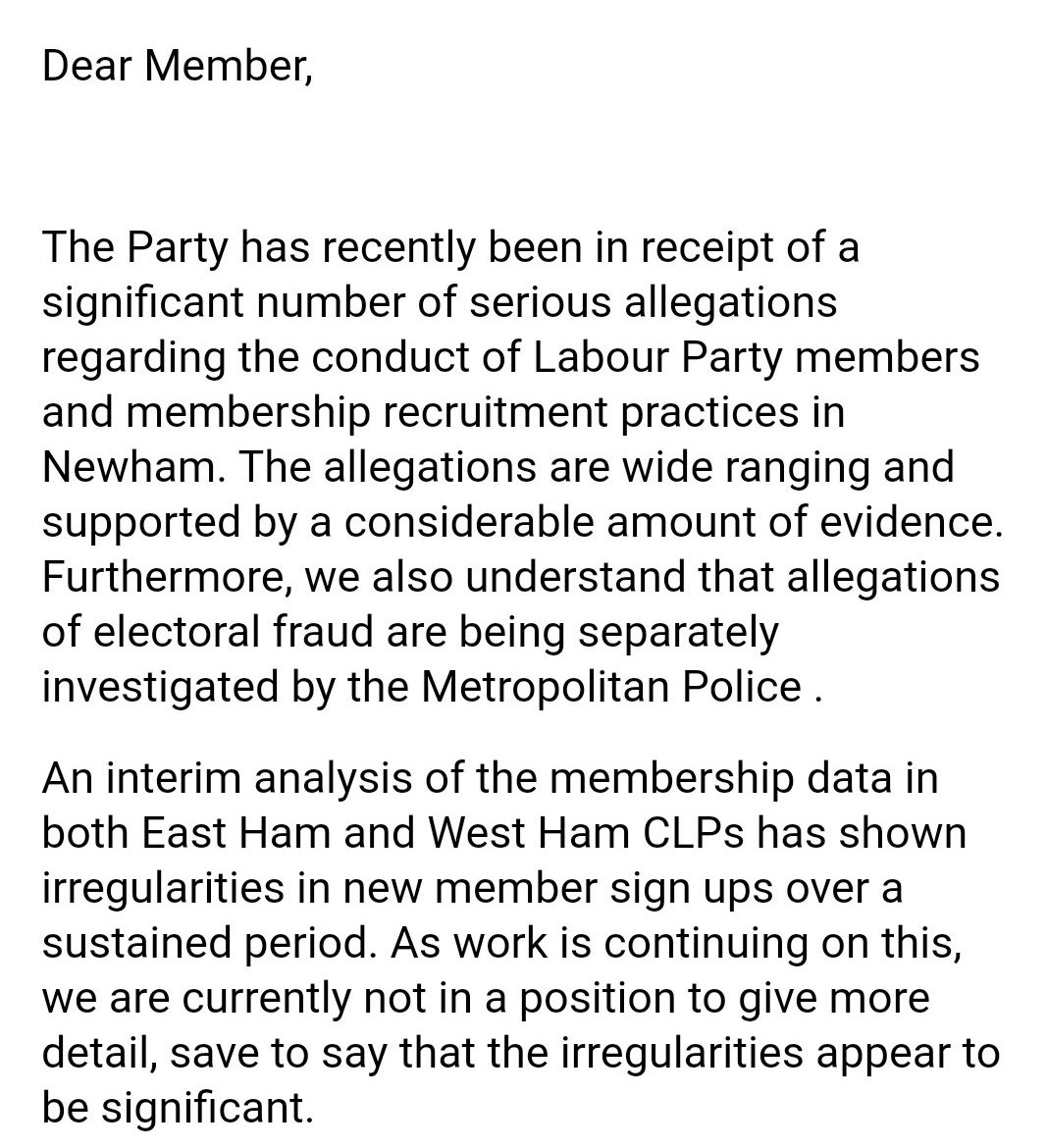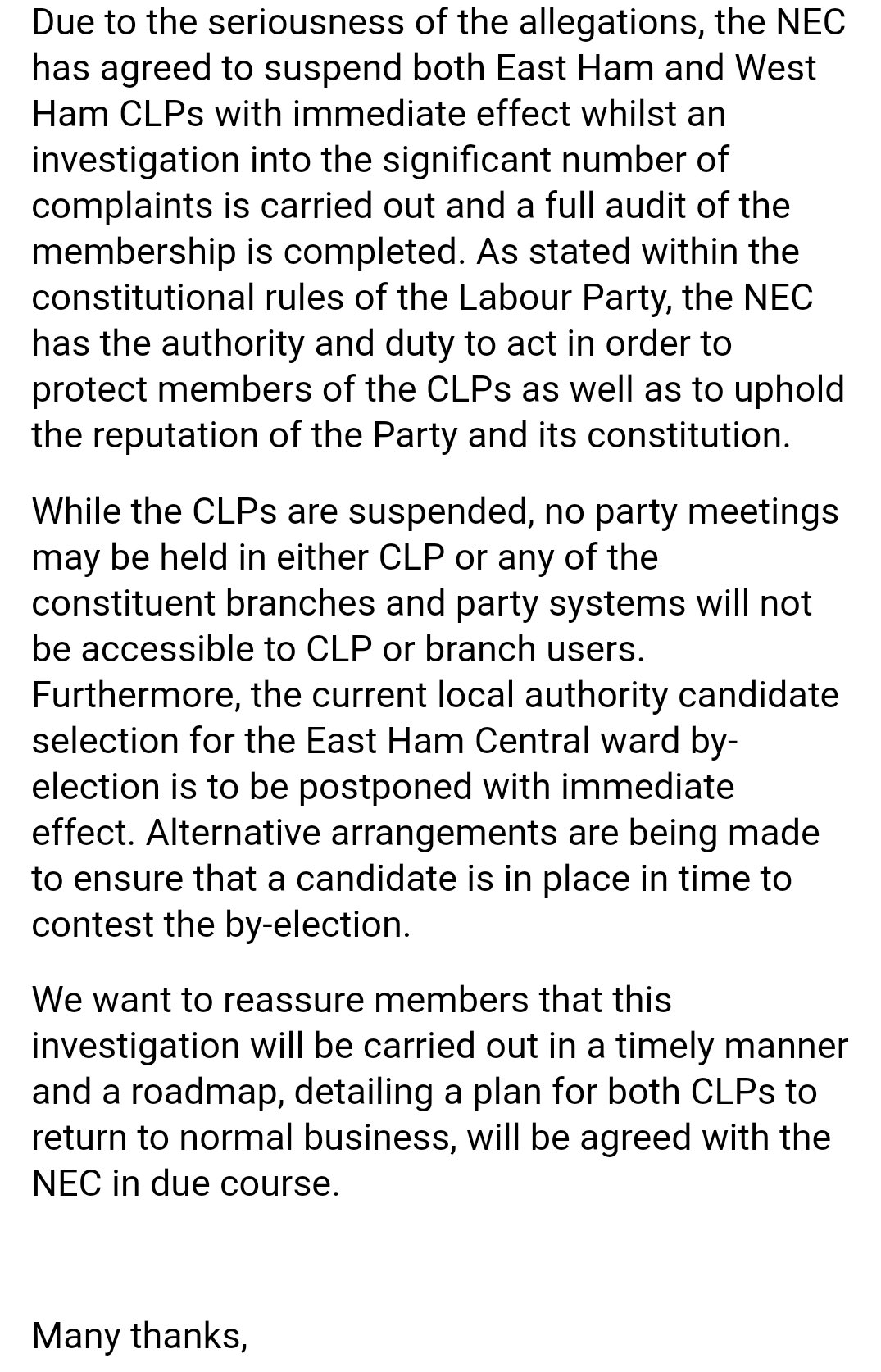 The shocking news comes amid a growing 'pandemic' of scandal sweeping the Labour Party, with no less than thirty-two Labour politicians either having been arrested, imprisoned, or placed under investigation in the past six months alone.
This is a breaking story. VoteWatch will update in due course.