LABOUR Candidate Photographed Breaking Electoral Law Outside Polling Station – Postal Vote Fraud Also Reported In The Area
A LABOUR Councillor candidate has been spotted breaking electoral law today, standing outside a polling station in Cranford to coerce local residents to vote for her.
UK electoral laws strictly forbid trying to intimidate or influence voters outside polling stations, with the Polling Stations Regulation Bill passed by Parliament in 2006 stating: "It shall be an offence to engage in campaigning activity within a prescribed area around a polling station on the day of a relevant election at any time during the period in which the polling station is open."
"In this Act, campaigning activity means the promotion or distribution of any literature associated with election candidates, political parties or associated organisation".
Over countless elections, the Labour Party have consistently flouted this important law, with large groups often seen loitering outside polling stations to harass members of the public or to illegally distribute campaign literature.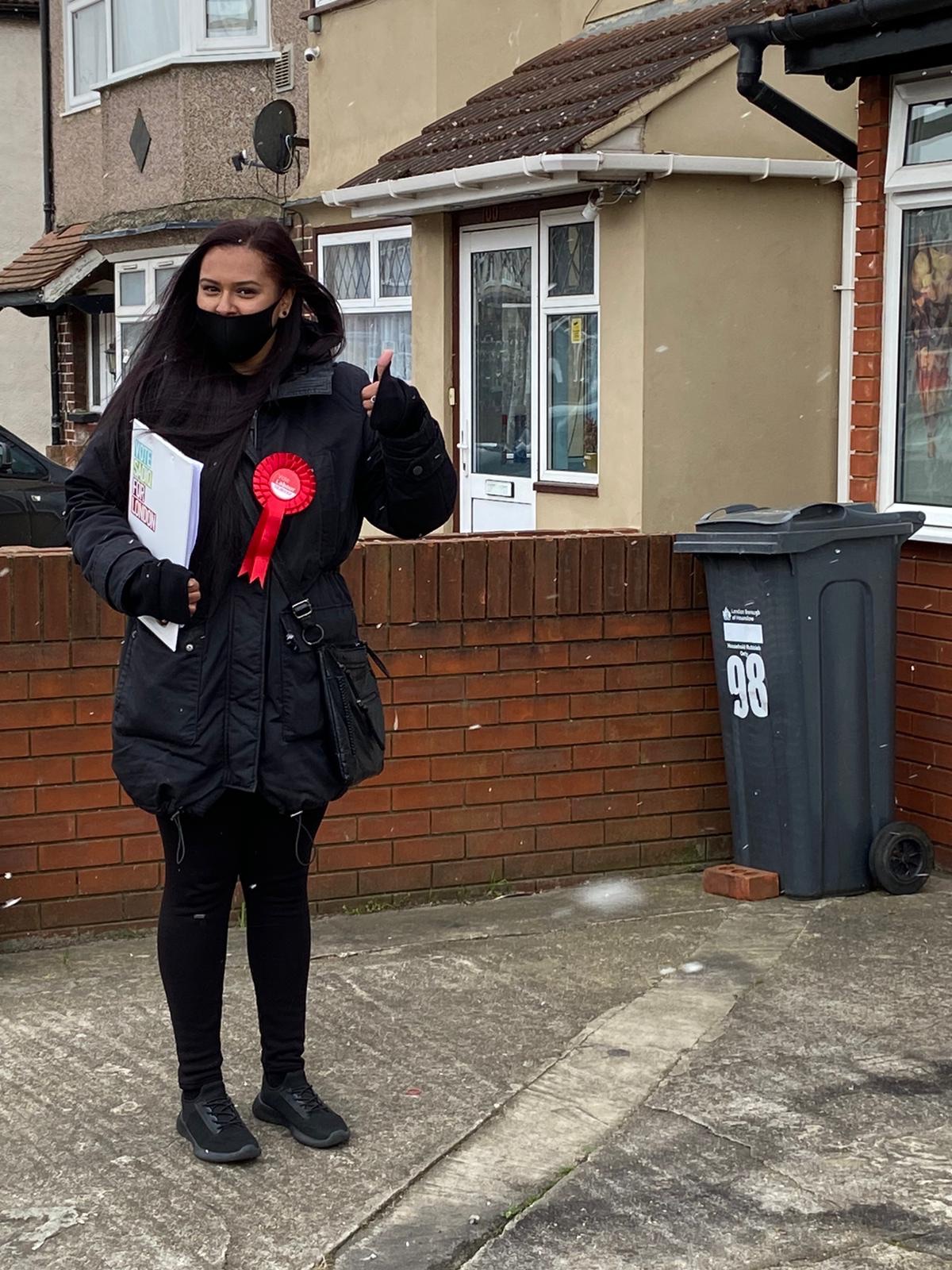 Joining them today, Devina Ram, the Labour candidate for Cranford, Hounslow was snapped standing directly in front of a polling station, handing out her campaign literature and telling residents that they should vote for her.
Speaking to VoteWatch, local Conservative campaigner Sanaa Krishan said: "It is infuriating to see Labour continue to break electoral rules throughout the election in Cranford.
"This morning, I witnessed the Labour candidate in Cranford, Devina Ram, standing outside the polling station door talking to the electorate, with a badge that says Labour and a sign that says 'Vote for Devina.'
"Recently, we've also heard from a local Labour member in Hounslow stating that they posted 400 postal votes after helping voters complete the form because they couldn't speak English properly or didn't know anything about the elections''.
UPDATE: Police covering Cranford have now confirmed to VoteWatch that an officer has been dispatched to ensure that no-one is still campaigning outside the polling station in question. The force is also clearly on the ball during this election, with a team out today solely focused on polling stations in the area.