'MR Mason Mills' Identity Revealed After Pleading GUILTY To Multiple Counts Of Fraud – Also Has NO Connection With Government Or Brexit
A SELF-DESCRIBED political commentator who duped patriotic leave voters into thinking that he was Dominic Cummings has been charged with multiple counts of fraud.
Mason Mills, whose account managed to trick numerous high profile users on Twitter, has been revealed to be Mr Myles Carter from Northampton.
Not only did Mr Carter not campaign for Brexit, but VoteWatch can reveal that he does not have any connection with MPs or government officials, and has now been charged with fraud – pleading guilty to 4 charges.
A spokesperson for the Fraud Crime Team at Northamptonshire Police told VoteWatch: "The fraudulent activities of Myles Carter have caused his many victims to suffer significant financial losses, leading to untold heartache and stress.
"During our investigation, we identified more than 100 victims from around the world who were taken in by his various scams, not least because he took pains to create fake company names based on legitimate businesses, and also used multiple aliases to draw people in, including making misleading and fake posts on social media, all in order to trick people into giving him their money.
"We are very pleased he has accepted responsibility for his actions and entered guilty pleas to the charges against him.
"Northamptonshire Police takes reports of any fraud very seriously and we encourage anyone who believes they may have been a victim of this kind of crime to report it to Action Fraud."
Police have since confirmed that Carter's scams included lying to his followers about setting up a fund to donate to struggling families and single mothers during the pandemic, with one victim being scammed of £10,000 of which Carter himself pocketed.
Carter's scam pocketed the crook almost £500,000, with police still looking into further claims of fraud from victims of his 'Mr Mason Mills' grift.
For months, many had speculated that 'Mason Mills' was in fact Dominic Cummings – a misidentification that Myles capitalised on by using images of Cummings on his website; even despicably thanking people for their misdirected condolences to him over the death of one of Dominic Cummings' relatives.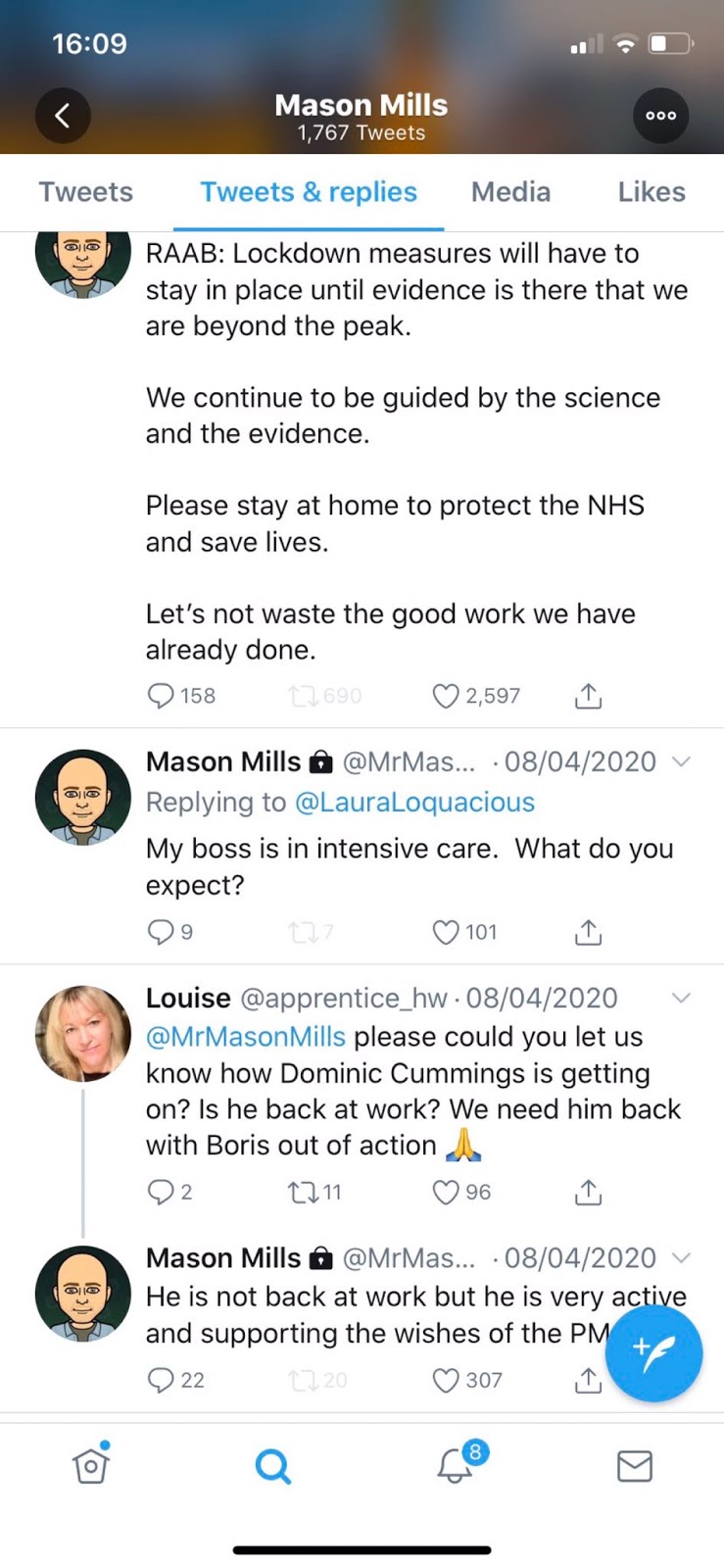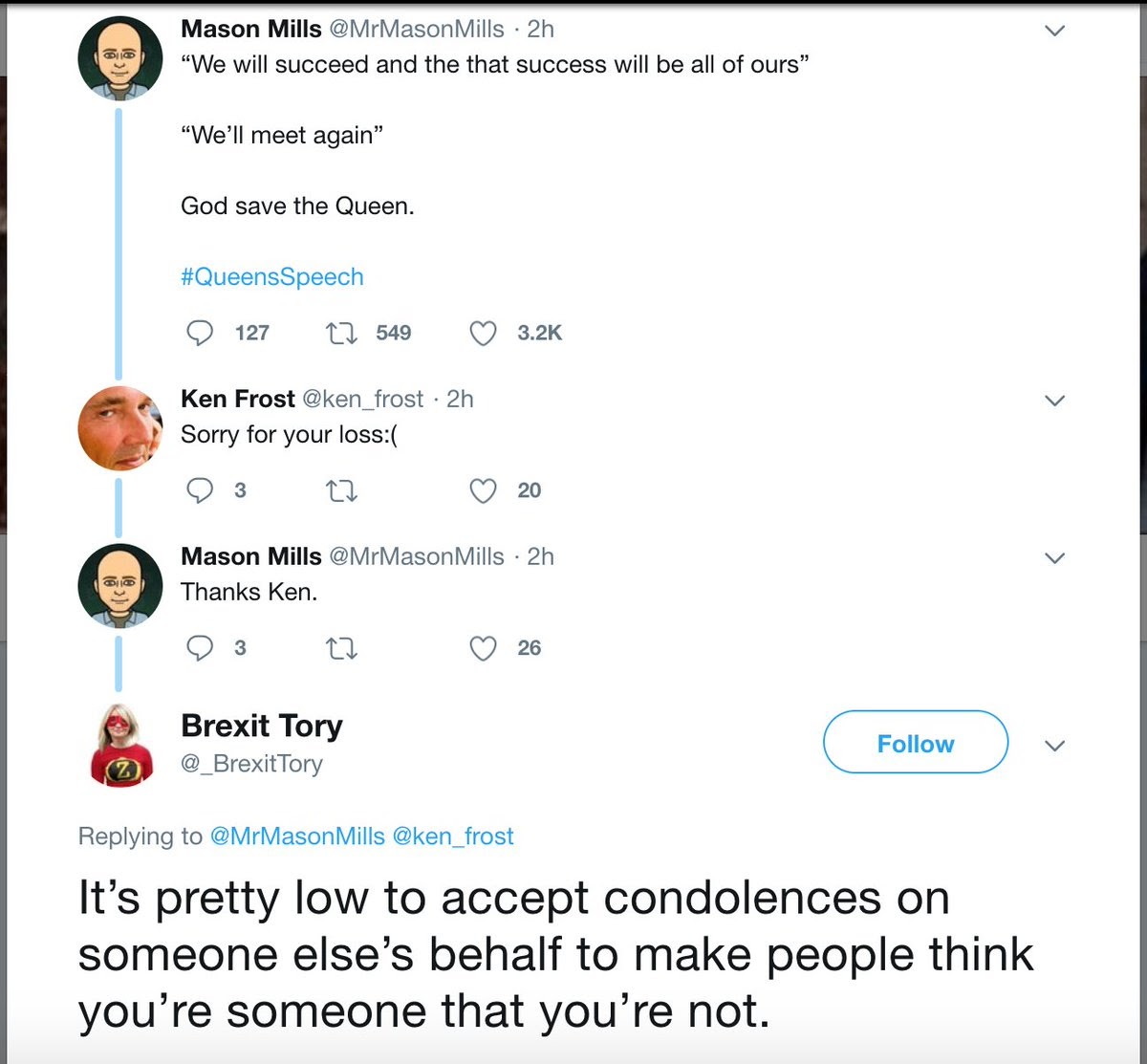 After building a following of hardworking patriotic Brexiteers, Myles began cashing-in by setting up Discord and Patreon accounts, collecting thousands from subscribers who believe him to be passing on 'inside information'.
Shockingly, Mr. Carter also sought to exploit vulnerable people financially impacted by the Coronavirus pandemic, falsely claiming that he had access to £1m of which, he promised, would be distributed among members in the form of charitable grants. This was also found to be a fabrication intended to attract more paying subscribers, with a 'think tank' listed by 'Mason Mills' as having control over the funding found not to exist, let alone be registered through any official organisation or regulatory body.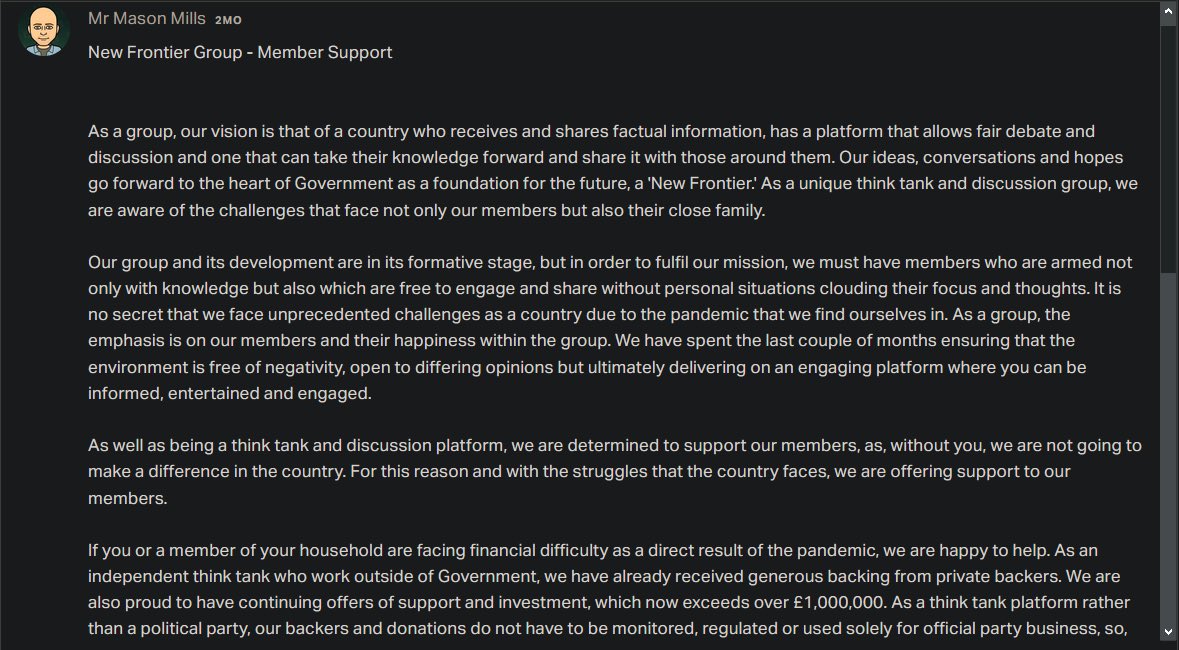 Mr Carter's scam began to unravel after he made numerous false predictions and claims, including stating that migrant boat crossing were due to immediately end, and that refusal to pay the television license was to be decriminalised before December 2020. In fact, the opposite came to pass – with migrant crossings continuing to rise, and the BBC not only maintaining the power to prosecute citizens for non-payment, but increasing the cost to purchase a license.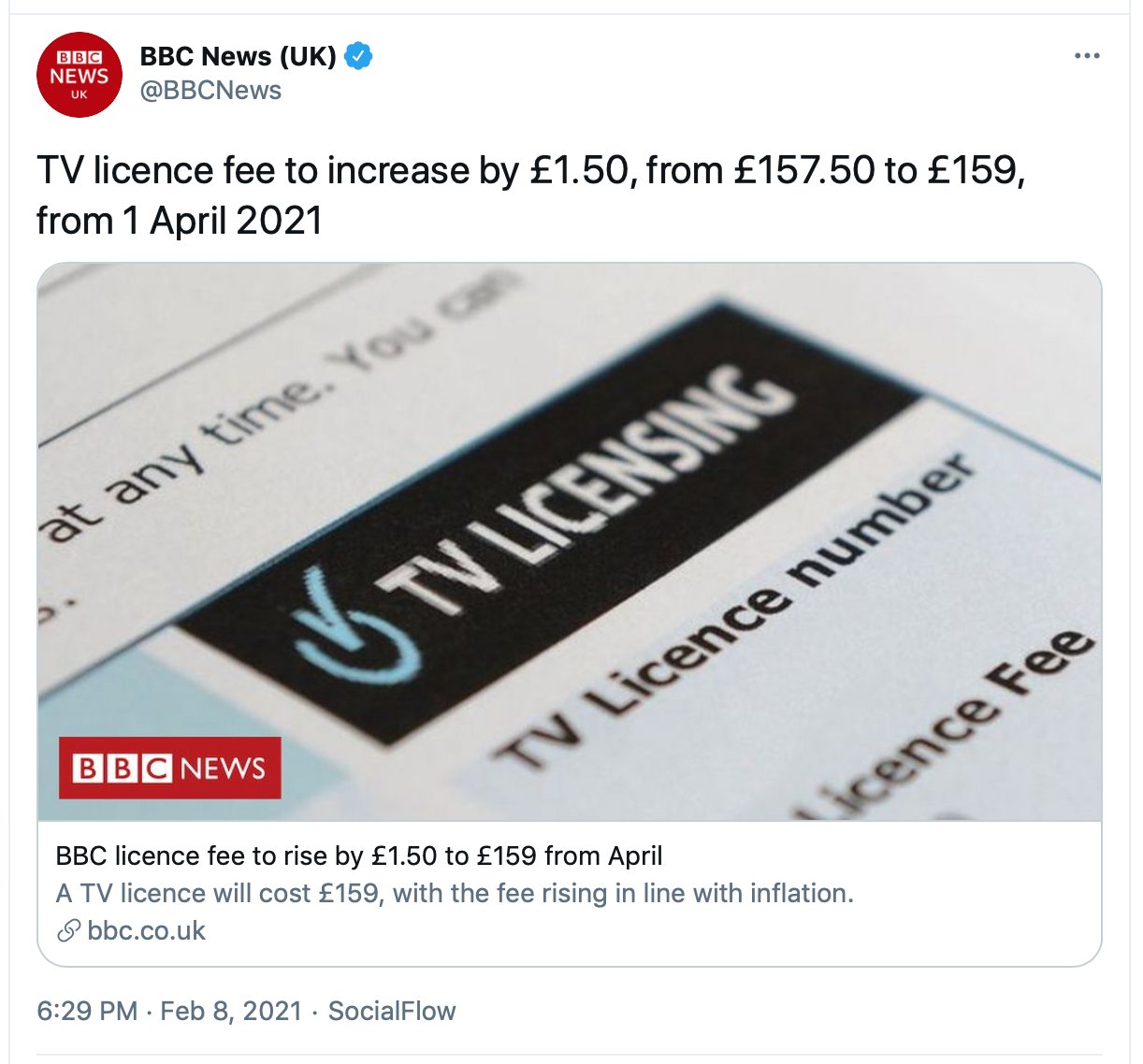 "Many people fall prey to fraudsters who we'd think we'd be able to recognise a fake a mile off (Including me)" one victim of Mr Carter's scam told VoteWatch. "One of the hooks for me was also that I wanted to know if he was Dominic Cummings, which he implied on many occasions before the group was set up.
"I was somewhat surprised for regular requests for money and did not always pay up. I became concerned at the way the group were encouraged to gang up on people who spoke out or challenged the whole set up. They were viewed as trolls or traitors.
"There were many warning signs which I justified to myself for a while. Why the avatar? Why the secrecy? The way he treated people in the zooms, insulting and taking the micky. Some of the zooms were odd, like the time he disappeared completely for over half an hour. I began to feel worried about leaving, but finally I knew it was the right thing to do. I realised he was not who he had us believe he was. He was manipulative to such an extent that people began to see him as some sort of guru. Sadly my instincts have proven to be right. Never ignore the warning signs, if they are there you are having them for a reason, it is not your imagination or your fault."
'Predictions' and claims that Mr Carter 'got right' through his pseudonym 'Mr Mason Mills', were in fact found to have simply been taken from newspaper articles and directly from the government's official website, which is free and readily available to any member of the public.
Patreon have since removed Myles Carter's 'Mason Mills' account following complaints of fraud and misuse of personal data. Some of this data was used to doxx former paying members after they had raised concerns of being scammed.
After numerous members were overcharged, Mills had promised refunds which have never materialised, with victims being encouraged to report the illegal charges to their banks or to PayPal.
Exploiting Brexit voters does not appear to be Myles Carter's only grift, having previously promoted Betway – an organisation based overseas that has been found to accept cash from customers yet then suspend their accounts to prevent them from collecting any winnings.
In a further twist, Mills falsely claimed that he was working with GambleAware, before being confronted by the organisation, who accused him of fraud and confirmed that they had no connection with him.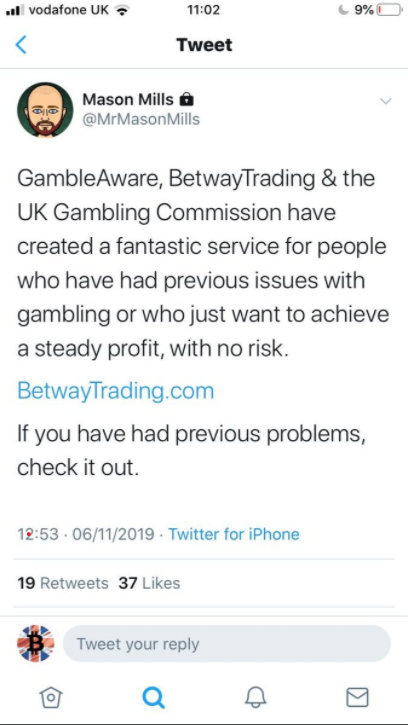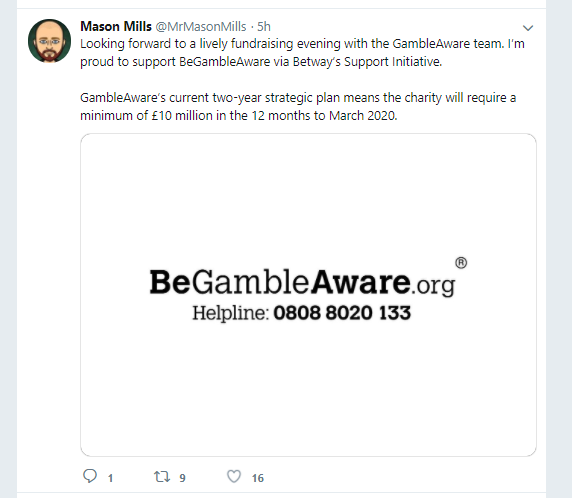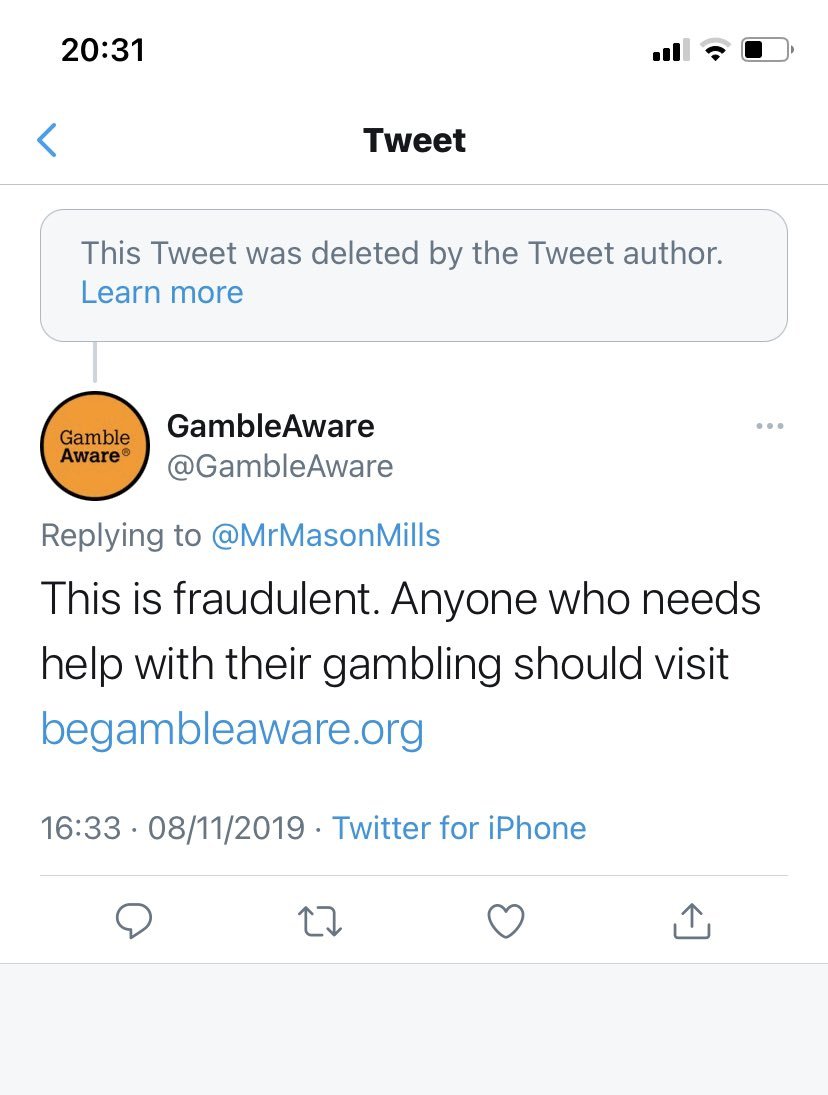 Mr Carter has now pleaded guilty to 4 charges and is due to appear in court for sentencing on 7th May.
The social media grifter could potentially face further charges relating to his fake think tank, and has since used his Mason Mills account to falsely claim that police are no longer investigating him. VoteWatch can reveal that this is also false, with anti-fraud police confirming that they are actively looking into his activities through the Mason Mills pseudonym, after scores of Brexiteers reported being scammed.
On social media he has referenced his ongoing legal problems, confirming he is experiencing 'shame, guilt, and embarrassment', and pinning a message to the top of his Twitter account that references 'redemption':
Myles Carter's may scams also included exploiting the Coronavirus pandemic to con charitable donations from members of the public, with Northants Police elaborating further:
"Following an investigation by Northamptonshire Police's Fraud Crime Team, Myles Carter, aged 43, was discovered to have spun a web of lies, using fake companies and multiple aliases to trick at least 101 people from across the UK and as far afield as Dubai, Portugal and Australia into parting with their money.
"Appearing at Northampton Crown Court on Friday, April 9, Carter entered guilty pleas to three counts of fraud by false representation and one of money laundering, after he stole at least £493,935.49 through a number of schemes he ran from May 2013 to March 2020.
"Carter's illegal activities included setting up fake managed trading accounts, and even a Covid-19 savings scam, with one victim handing over £50,000 after Carter claimed to be running a fund set up to help people through the global pandemic.
"The same victim was found to have lost a total of £118,472.32 after repeatedly giving Carter money believing it would be invested on his behalf."
If you have been a victim of 'Mason Mills'/Myles Carter's' scams, or have been refused a promised refund, you are advised to report this to Action Fraud by calling 0300 123 2040, or via the following online form: https://www.actionfraud.police.uk/reporting-fraud-and-cyber-crime