OVER TO THE DARK SIDE: EU Agrees 'New Partnership' With Communist China – Despite Crimes Against Humanity & Ongoing Genocide
EU bigwig Ursula Von der Leyen has signalled the EU's intentions to form a stronger relationship with China's communist government – ignoring its initial cover-up of the Covid-19 pandemic, long record of human rights violations, and its ongoing mass persecution of the Uyghur community.
The EU and China have announced a long-awaited deal on an investment treaty, in a move that is aimed at closing ties between the EU and China, amending the financial blow dealt to the EU by Britain's departure and it no longer having to pay membership fees, and seemingly to antagonise the new Biden administration – which is expected to oppose a closer relationship with China's communist government.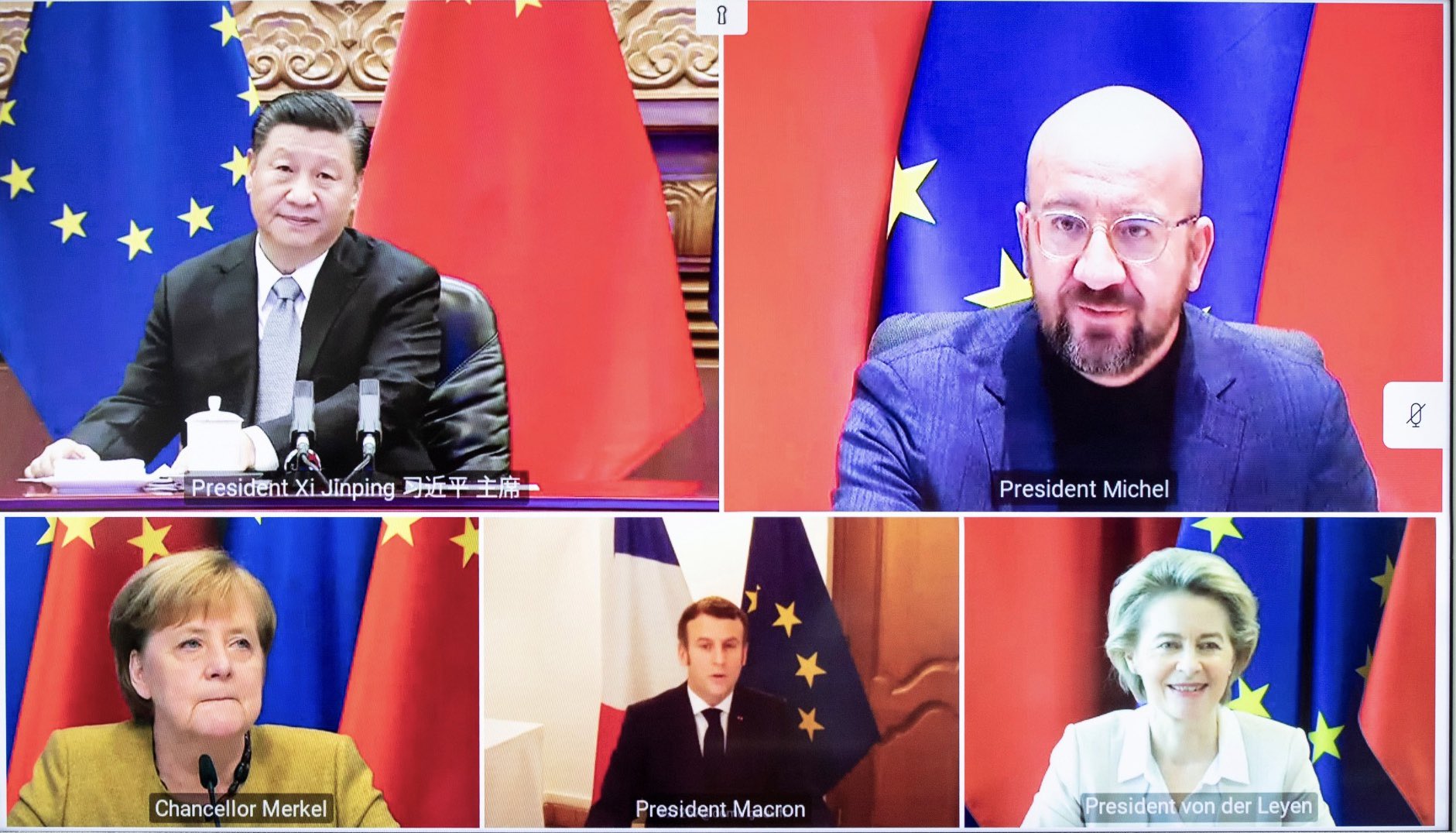 The accord was confirmed by Chinese President Xi Jinping and EU leaders including European Commission president Ursula von der Leyen today, bringing seven years of often difficult negotiations to a close. Valdis Dombrovskis, the EU's trade commissioner, said that the deal contained the "most ambitious outcomes that China has ever agreed with a third country" in terms of market access, fair competition and sustainable development. "We expect European businesses will have more certainty and predictability for their operations," he said. "We have some very welcome changes to the rules of the game, because for a long period, trade and investment relations with China have been unbalanced."
But the accord is set to create friction with British politicians, who have openly called for sanctions on China in recent debates in the Commons; and also with the incoming Biden administration in the US, which has stressed the need for transatlantic co-operation to put pressure on Beijing to end its human rights abuses.
An official in Mr Biden's transition team diplomatically said: "The Biden-Harris administration looks forward to consulting with the EU on a co-ordinated approach to China's unfair economic practices and other important challenges."
Meanwhile, John Ullyot, a spokesman for the US National Security Council, said: "Our allies and partners increasingly agree that the obvious approach when dealing with Beijing is 'distrust and verify.' Any commitment from [China] that is not accompanied by strong enforcement and verification mechanisms is merely a propaganda win for the [Chinese Communist party]."
Human rights activists have also criticised the move over mounting proof that China is committing what many are describing as a genocide against millions of Uyghur Muslims detained in large numbers in Xinjiang province, forced into hard labour, beaten, and even sterilised.
In recent days, Buzzfeed released an explosive article after investigative journalists discovered enormous forced labour camps and factories installed in prisons and in areas predominantly inhabited by the persecuted Uyghur people.
Taking to Twitter, members of the British public – Brexit voters AND remainers – were quick to slam Von der Leyen's announcement.
Meanwhile, French President Emmanuel Macron has said that relations between the European Union and China had strengthened in recent years, following an investment deal that will give European companies greater access to Chinese markets.
"The dialogue between Europe and China has strengthened and become more balanced these past few years. It continues." he said.
According to a transcript of an online meeting between EU leaders and Chinese President Xi Jinping, Macron offered to visit China in the coming months along with German Chancellor Angela Merkel to discuss other areas of cooperation, such as healthcare and the environment.