SACKED Uni Lecturer Launches Bizarre Legal Bid Claiming Racism Is 'Anti-Racism' – Also Gets Caught Out Lying To Employer
A RACIST far-left lecturer who was sacked after calling commentator Calvin Robinson a 'house negro', has launched a confused and contradictory lawsuit against Leeds Beckett University.
Aysha Khanom was widely condemned earlier this year after launching into multiple racist tirades on social media, with VoteWatch being the first to break the story.
Using another account she has access to, the critical race theory supporter attacked conservative political commentator Calvin Robinson, writing on Twitter: "Does it not shame you that most people see you as a house negro?"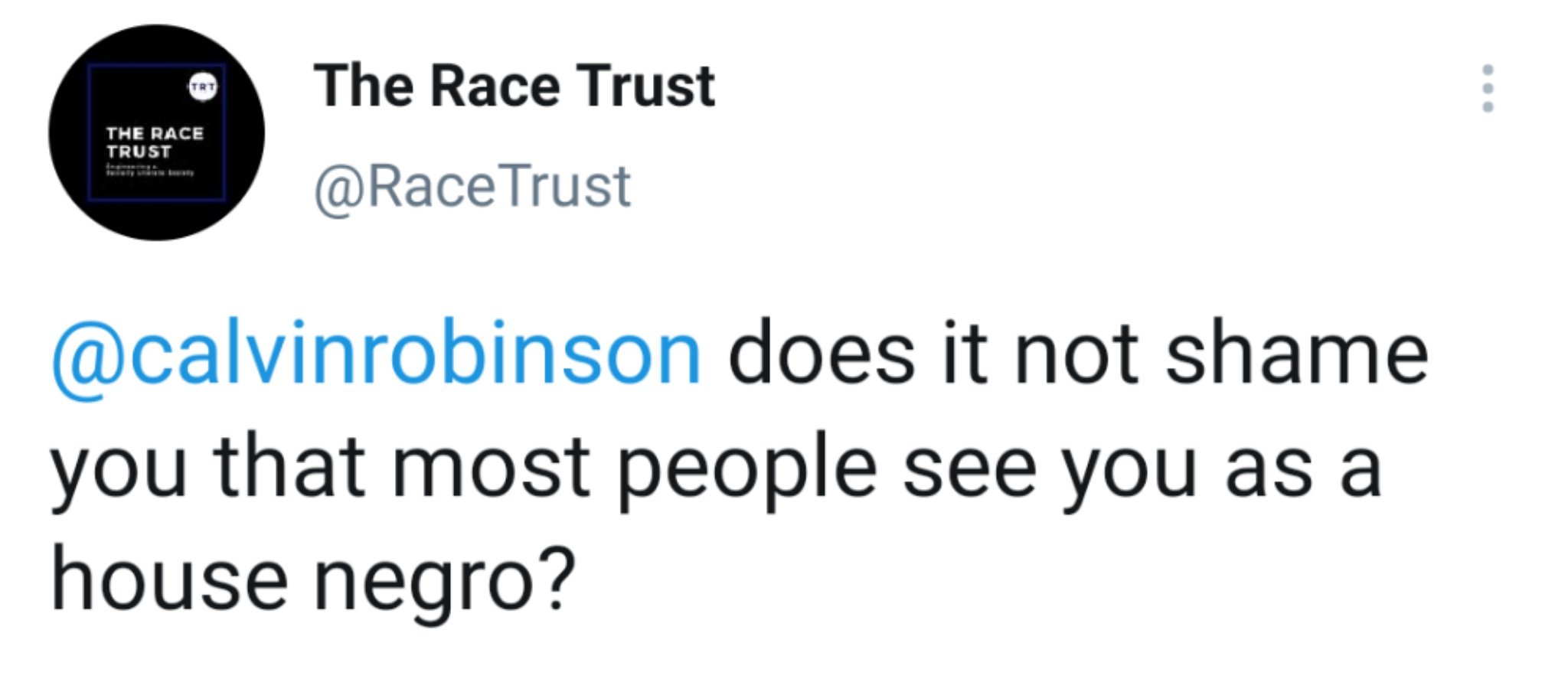 The vile term was originally used during the slave trade to describe slaves who were used inside the home as butlers and servants rather than working on plantations. It later became a racist smear to describe a black person either 'sympathetic to, or envious of, white people'.
Khamon used the slur against Mr Robinson after he criticised the Black Lives Matter movement for stoking racial tensions.
Khanom has since been exposed as having lied, and continuing to lie, about who had posted the racist tweet – first claiming to the press (including fake news site 'The Byline Times) and to her employer that a member of staff from The Race Trust had written it and that he/she had been sacked. The race-baiter then changed her story to claim that the account had been hacked by an outsider, before admitting that she had posted the offending tweet herself… only to now resort back to her false hacking story.
Khanom may have shot herself in the foot in launching legal action against Leeds Beckett University, who sacked her from her advisory role.
Not only could she now need to explain her lies surrounding the tweet in question, but her lies will now be highlighted to her current employer, Manchester Academy, where Khanom teaches young impressionable children, and which has to date refused to condemn Khanom's racism.
Aysha's further racist remarks (thanks to coverage of the lawsuit) have now also been pushed into the public domain.
Fiercely attacking members of the public who condemned her bigotry, Khanom not only issued vile anti-white slurs, but called one individual a 'coconut'.
The term coconut has been used to accuse someone of betraying their race, or culture, by implying that, like a coconut, they are brown on the outside but white on the inside – inferring the racist assumption that all people of a particular race must hold the same views and ideologies.
Khanom, who now bizarrely claims in her crowdfunding page that her racist words are 'anti-racist', may struggle to argue this case in court, with precedents already set, directly contradicting her nonsensical defence.
One such precedent comes in the form of Liberal Democrat Councillor Shirley Brown, who called her Asian political opponent a "coconut" during a debate at Bristol City Council.
As a result, Brown was found guilty of racial harassment, given a 12-month conditional discharge, and ordered to pay compensation and legal costs.
In her statement, Khanom claims she is suing Leeds Beckett for "discrimination against her belief in critical race theory and black radicalism."
Yet – as should be apparent to everyone – no-one has a natural right to spread racism and hatred.