TWO Thirds Of Brits Support Foreign Aid Cut – YouGov Poll Finds
SIXTY-SIX percent of British citizens support Rishi Sunak's foreign aid cut announcement, a YouGov poll has concluded.
The UK has ditched its policy of spending 0.7% of national income on overseas aid to help deal with the coronavirus crisis at home. Yet the cut – to 0.5% of national income – will save about £4bn a year, and Mr Sunak said it would only be "temporary", with the 0.7% target returning when finances allowed. The Chancellor also said that even after the UK drops to 0.5% next year it "would remain the second-highest aid donor in the G7".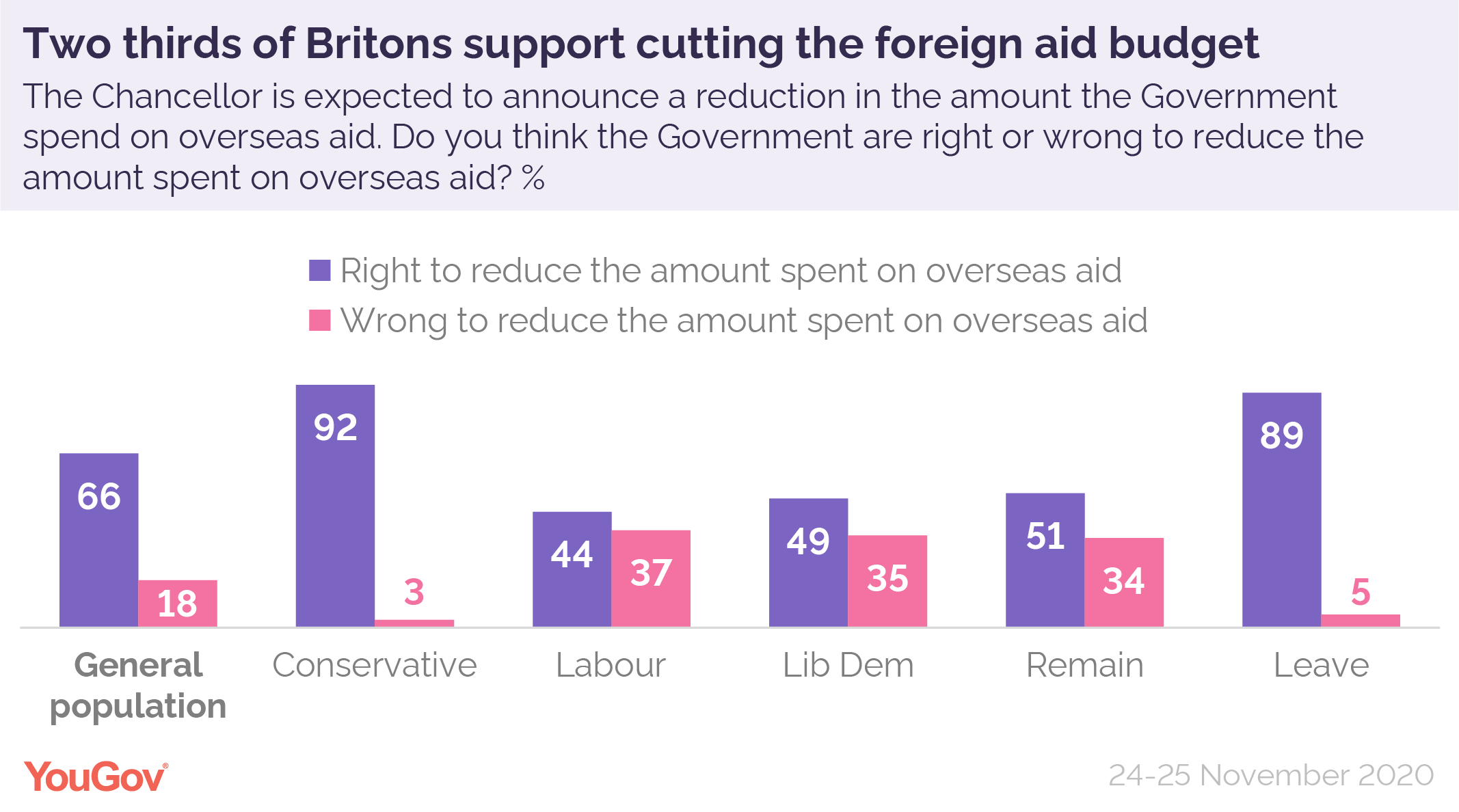 Despite the predictable screams of protestation on social media and the resignation of Baroness Sugg, the YouGov poll found that the majority of Brits support the move.
Two thirds of Britons (66%) supported cutting the foreign aid budget, with only 18% opposing it, and the remainder undecided. Conservative voters gave the highest nod of approval, with 92% support, while Lib Dems surprisingly came in second with 49% in favour, and Labour third, with 44% of those polled approving.