UNIVERSITY Slams Lecturer Who Made Racist Comments: "We have terminated all association with immediate effect"
LEEDS Beckett University has cut all ties with the lecturer – with pressure mounting on other establishments to follow suit.
Aysha Khamon, a religious education lecturer and owner of 'The Race Trust' – an organisation that claims to mentor children against racism – was widely condemned after calling another member of the BAME community a 'house n*gro' through her organisation's Twitter account.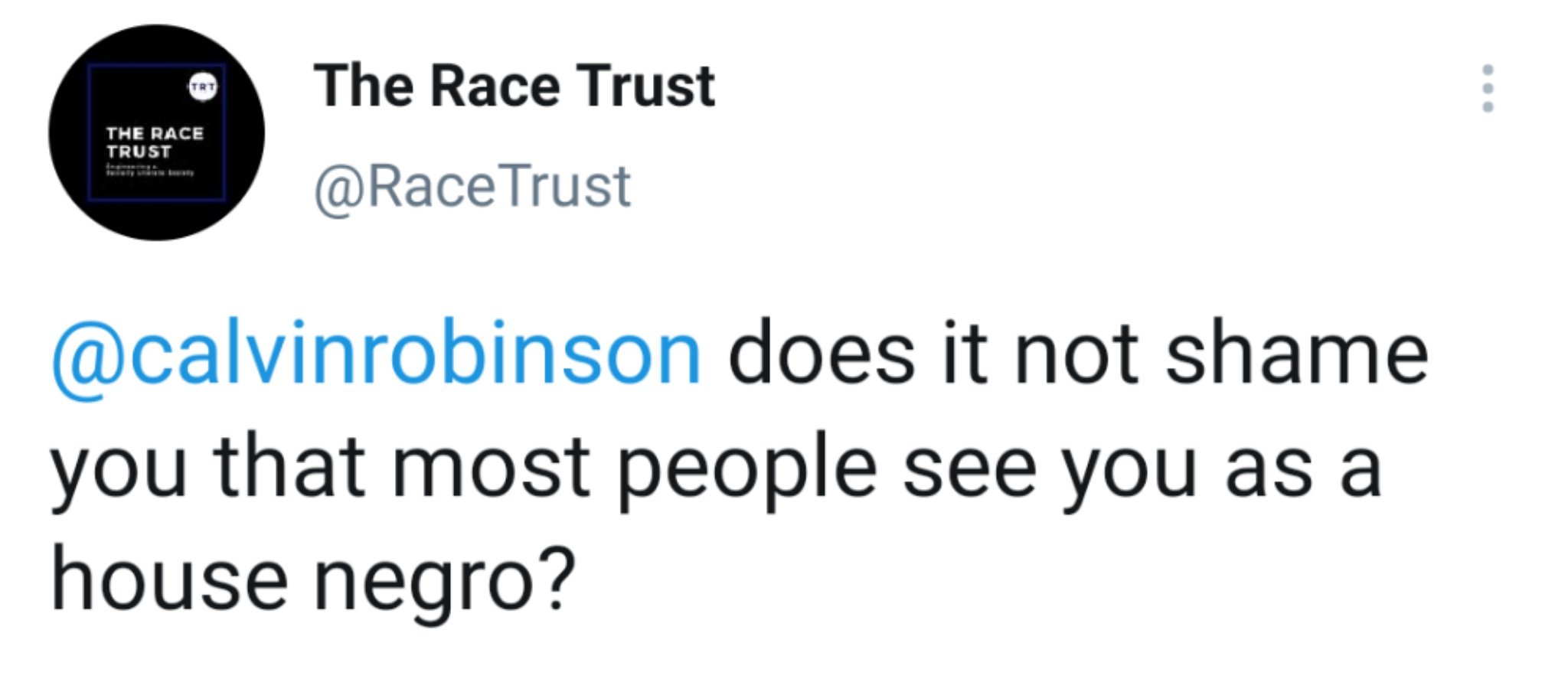 The vile term was originally used during the slave trade to describe slaves who were used inside the home as butlers and servants rather than working on plantations. It later became a racist smear to describe a black person either 'sympathetic to, or envious of, white people'.
Khamon used the term against political commentator Calvin Robinson after he criticised the Black Lives Matter movement for stoking racial tensions.
Taking to Twitter, Aysha posted through The Race Trust's account: "@Calvinrobinson does it not shame you that most people see you as a house n*gro?"
In messages published by thepointnews.uk, Khamon also disgracefully called the popular black commentator a 'mascot of white supremacy' and bragged that she was not ashamed of her views.
VoteWatch registered complaints with various establishments connected with Ms Khamon and asked each for comment on the incident.
While the lecturer's main place of work, Manchester Academy High School, is yet to respond and take action, others said that they would be looking into the matter and providing VoteWatch with statements as soon as possible.
The Salam Project, which Khanom lists as a partner on The Race Trust's website, also told us that they would be 'organising a meeting' with Khanom to discuss the incident.
Leeds Beckett University, however, were fast and efficient in making their no tolerance of racism stance clear, with a spokesperson telling VoteWatch:
"Aysha Khanom is not an employee of Leeds Beckett University and we have terminated all association with immediate effect.
"The university strongly condemns the use of racist language. We stand united against racism and in our support for anyone who experiences racism."
The University, which until this morning listed Ms Khanom on their website, has now temporarily taken the site offline while they presumably remove mention of her.
Upon being criticised for her racist slurs by Twitter user @GlenGooner, Khamoon made further racist remarks and stereotypes, referring to his skin colour and accusing him of having 'white fragility'.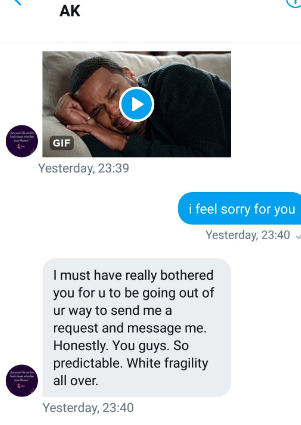 The decisive move by the Leeds-based University is likely to add even more pressure on Manchester Academy, with calls from members of the public for the lecturer to be dismissed.
Commenting the matter, Mr Robinson has since said: "The most prevalent form of racism at the moment is that of the hard-left towards anyone who doesn't agree to play by their script. My 'lived experience' is of no interest to them, because I don't subscribe to their approved narrative.
"They don't control me and that offends them more than anything" he added.
VoteWatch will provide an update in due course.