WATCH: Labour Councillor From Peterborough Filmed Intimidating Tory Voters Outside House
A LABOUR Councillor previously exposed for using a convicted vote-rigger to help win his seat, foolishly allowed himself to be filmed using abusive language outside a house of a local resident.
Mohammed Jamil, a Councillor from Peterborough, smirked as he sat in his car without a seatbelt to harass a local Tory voter outside their home. The below video footage shows Mr Jamil before being joined by another car driven by Cllr Shabina Qayyum, who also won her seat with the help of convicted vote-rigger Tariq Mahmood.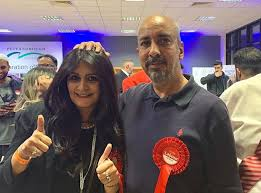 Qayyum is well-known locally after having been caught tagging a holocaust-denier in her campaign posts on social media. The Councillor was also once investigated by Police after an elderly lady from the Pakistani community claimed she had tried to forcefully take her postal vote.